ConduDisc
ConduDisc is changing the way companies approach earthing systems.
Inspired by our trials pre-casting Conducrete slabs for large telecoms companies,  the ConduDisc was developed for the rapid deployment of timber electricity transmission poles crossing the Canadian wilderness. The ConduDisc empowers a workforce to achieve a functional earth in as much time and effort as it takes to drop a stone in a hole.
The technology has been adapted to enable installations to achieve electrical safety with the same speed and ease without using earth rods. The following short clip will demonstrate the method used for EV Charge Points.
A corrosion proof, simple and fast to install earthing solution ideal for:
Distribution poles (where earthing is required)
Pad mount transformers
Transmission poles
Rail infrastructure
EV Charging infrastructure
Telecommunications cabinets and exchanges
Modular construction
It has the lowest total lifecycle cost when measured against other methods and is permanent so maintenance free.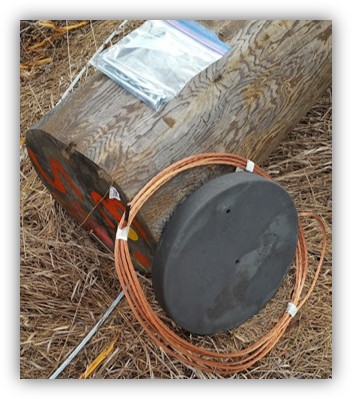 ConduDisc variants: The ConduDisc Pro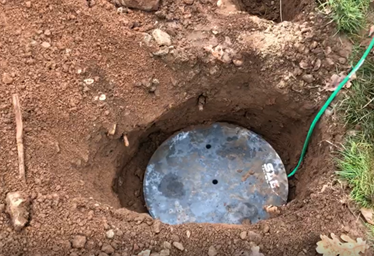 The original ConduDisc, now known as the ConduDisc Pro, has a cast-in wire tail enabling fast deployment. With a contact surface area greater than a 3m earth rod and as easy to install as dropping a stone in a hole; this product represents a significant improvement in engineering earthing systems from a performance and safety standpoint. 
The Wiring Regulations cross-reference the need stipulated in BS 7430 that any conductor contributing to the overall system resistance must be no shallower than 600mm in the ground. This being the case any party installing earth rods from the surface level are non-compliant with those requirements. 
Any earth rod position, to be compliant, must be first excavated to 600mm and then driven. That's a lot of work. Instead digging the hole and dropping in the ConduDisc removes any requirement for additional time driving earth rods. 
This time and effort reduction reduces the associated costs. Earthing systems using ConduDisc in place of earth rods tend to be completed significantly faster, meaning the installation team remains fit and healthy and ready to be redeployed. 
ConduDisc variants: The ConduDisc Flex
All of the advantages of the ConduDisc Pro, a huge step forward in making the ConduDisc as versatile as possible, the ConduDisc Flex enables installation teams to attach any conductor they require to complete an installation. No longer will installation works have to plan the exact conductor lengths prior to works, and with ConduDisc Flex being available with multiple open ways (depending on unit selected) if a given location requires further enhancements then simply lug on, drill and tap and run again.
Available with M6 or M12 studs enabling lugged cable, drilled flat copper tape, or spot-welded conductors to connect directly onto the ConduDisc.
Available with single, double, triple (crow-foot configuration) and quadruple open ways to suit your application.
Suitable for HV, MV and LV applications.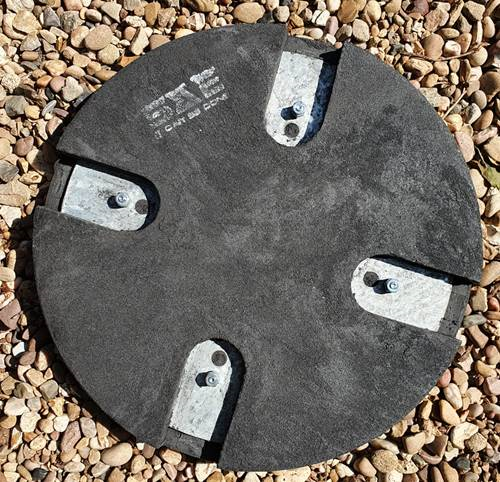 ConduDisc Flex sealant kit
A huge benefit of the ConduDisc Flex is the versatility of the open connection points, enabling users to determine the most suitable variety of conductor to attach for their application. 
Once the connections have been made users can use a ConduDisc Flex Sealant Kit to encase and protect the connection from deterioration threats, whilst also increasing the contact surface area of the ConduDisc. 
The sealant kits are easy to use in a two-part burst bag that is ready to use in a couple of minutes and easily applied.
ConduDisc variants: The ConduDisc Elite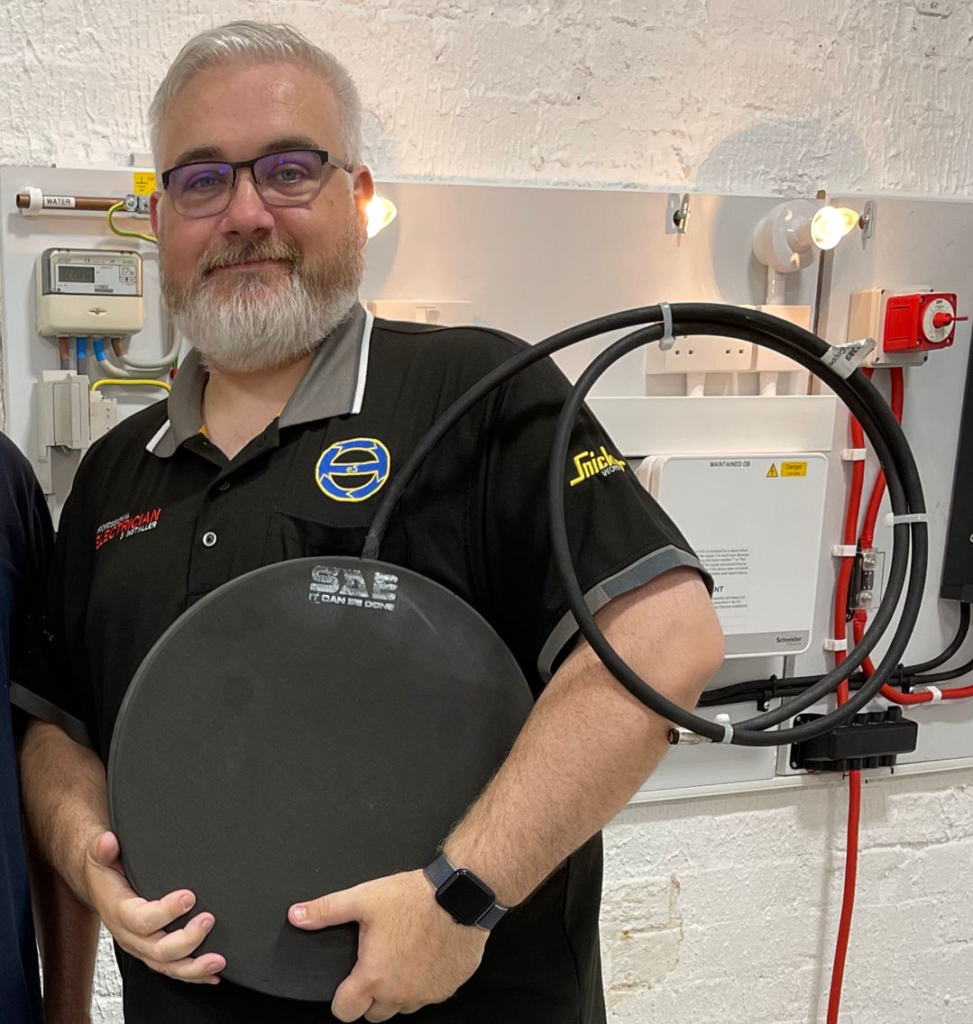 The ConduDisc Elite is the highest performance version of the product available. Coupling the outstanding longevity and fault current withstand performance of the ConduDisc earthing plate with the versatility, conductivity enhancing and deterioration resistance ConduWire sheath the
ConduDisc Elite is the obvious choice for any party wishing to re-use ConduDiscs from site to site or wanting to protect the copper wire at the same time as benefitting from its contributions as a conductor.
Available in a range of sizes (some subject to minimum order quantity) but most commonly bought with a 70mm² copper wire tail (comparable to the cross-sectional diameter of standard earth rods) the ConduDisc Elite is able to increase performance on the ConduDisc Pro, without requiring any greater conductor footprint.

"Having installed many EVSE chargers, our most significant bugbear has always been obtaining the required earth resistance readings to ensure that we remain compliant. I have to say it's not often that you find a golden nugget, but on this occasion, this is what we found. The ConduDisc is easy to install and delivers resistance readings way within the requirements as set out by the IET. In summary, it's a great product, at a great price and does more than it says on the packet, we will be using the ConduDiscs on all our future installations."​
ConduDisc replaces traditional earth / ground rods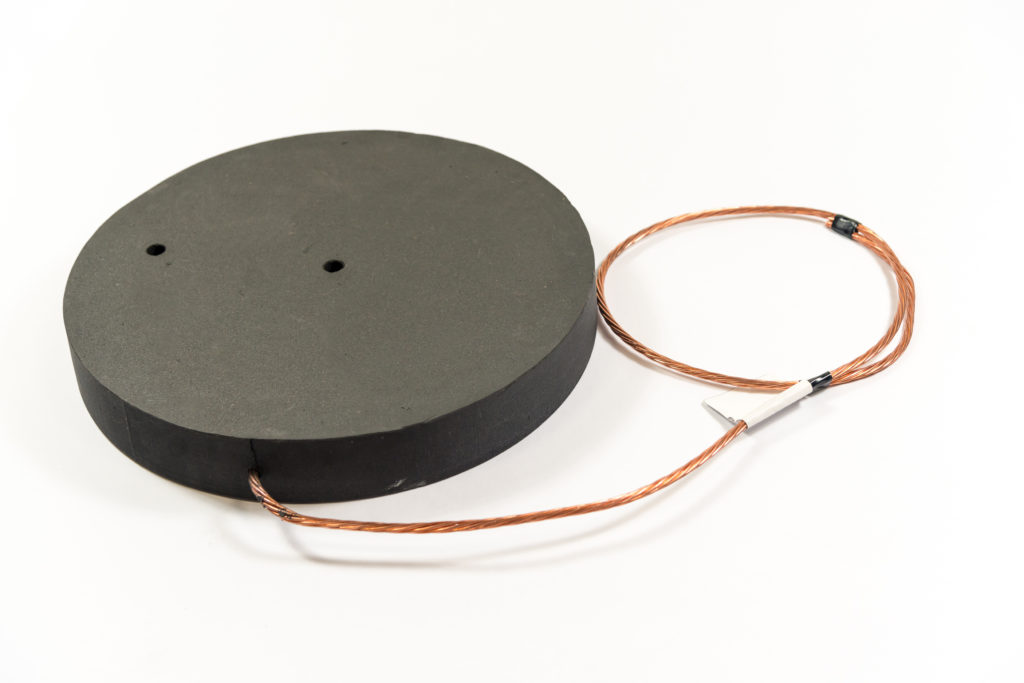 When you compare the ConduDisc to conventional earth rods it becomes abundantly clear that the earth rod is yesterday's technology. In fact it isn't even yesterday's technology, there have been far smarter and more effective solutions available for a few decades. Part of the reason that earth / ground rods have remained popular is because they are easy to understand what they are and how to install them. That being said "whack metal rod in ground" is often easier said than done, particularly in compacted ground, urban areas and rocky environments.
Earth / ground rods are causing growing health, safety and longevity causes in the construction world. Not only have RIDDOR reportable incidents associated with earth / ground rods increased, so too have investigations into failed earthing systems. In the eyes of proactive consultants and constructors earth rods represent too great a health and safety risk to permit to be installed, and the prospect of being liable for an earth system with unknowable service life represents too great a financial risk.
Then there's the ConduDisc: as easy to install as dropping a stone in a hole, and has decades and decades of service life; at just 350mm x 50mm, this conductor has a contact surface area greater than 3m of earth rod, and yet fits easily in a small excavation. So long serving is the ConduDisc that it is highly likely to outlast the item for which it is providing an earth. It's more effective and managing fault electrical current and more reliable. The health and safety risks associated with installing rods are removed so the prospect of RIDDOR fades away.
Rather makes earth / ground rods a bad idea on every front…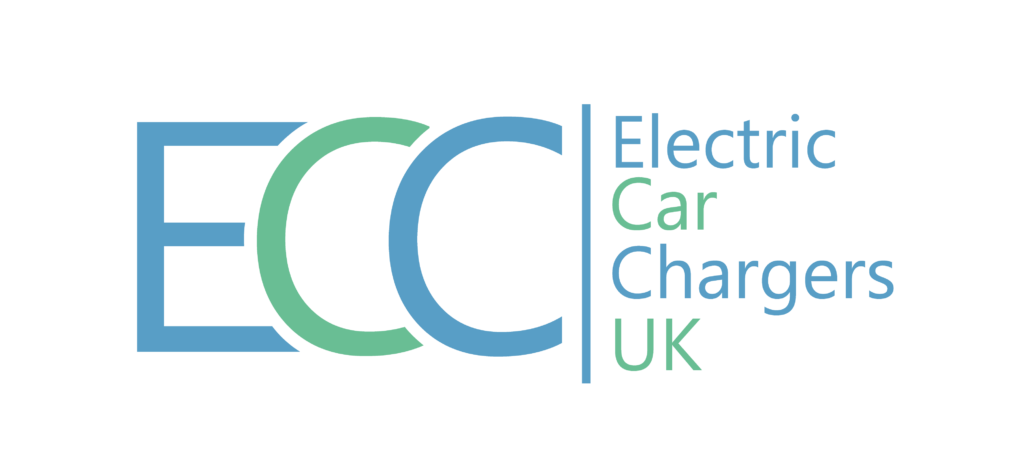 "We will be using this again."
What about in rocky areas?
When faced with dry, rocky soils ConduDisc and ConduFlow or Conducrete provides a superior electrode to soil connection.
If the ConduDisc & ConduFlow or Conducrete combination is placed at the same location, a low impedance reading is achieved with no change in excavation backfill materials and duration and frequency of fault current events will decrease.
Can ConduDisc be used differently?
Beyond being an ideal permanent earthing method ConduDisc is being used in a variety of ways that conventional methods would be unsuitable to replicate. One way it is being used is for temporary earthing for structures such as site cabins, temporary transmission masts, event or festival earthing. Then there is the more long term installation-type such as on land under lease. The following clip will demonstrate a solution for solar (PV) farms that also considers this. 
Liberty Charge has specified ConduDisc enhanced with Conducrete as the only acceptable method of electrically earthing their infrastructure. Here is Liberty Charge's training video: