Stray current corrosion management
Whilst rail infrastructure offers genuine benefits to improving the economic performance and appeal of a given area it can also present a significant threat. Any rail system that is powered by Direct Current (DC) has the potential to cause corrosion of sub-surface metalwork (such as metallic pipes, structural reinforcing, or other such electrically conductive metalwork) by discharging through it as a path of least electrical resistance.
An integral part of the problem of stray current is that electricity is invisible, and when it comes to this variety of the problem it is occurring beneath the ground, a problem that cannot be seen in a place that you can't see it. As a result of the difficulty in identifying areas which are suffering due to stray current corrosion it is very common for it only to be discovered when the damage is already at an advanced stage.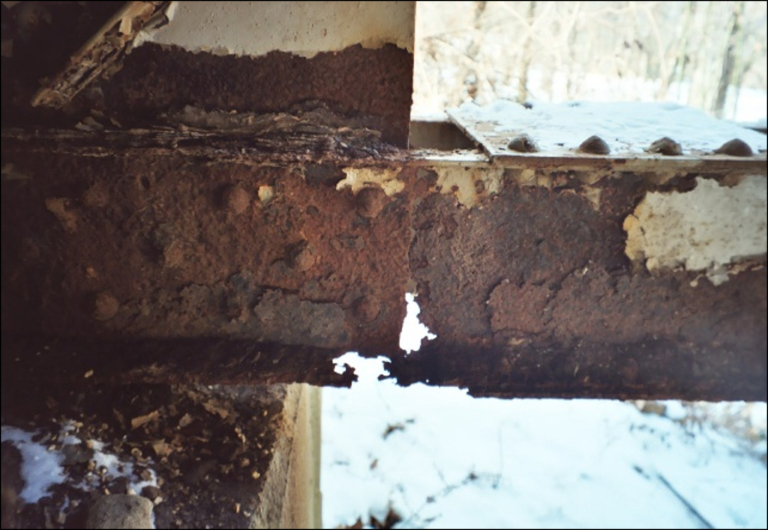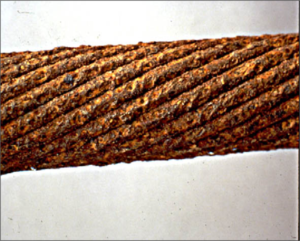 The other stray current issue that enhances any perception of threat is that it can migrate in excess of a kilometer and as a result any corrosion that is detected may not be associated back to the root cause, and as such the stray current problem remains to continue corroding metalwork.
In terms of the potency of stray current it must not be underestimated, whilst it may only take a small quantity of corrosion to cause a significant problem it can result in considerable corrosion in large structures such as railway bridges, which have been have been irreparably damaged.
Prudent and proactive constructors and operators of DC rail systems will take every necessary step to appropriately manage stray current. Earthing Services has regularly worked with a variety of rail and civil contractors undertaking works such as installing new extensions to tram systems, or undertaking remedial works. Earthing Services possesses the experience and necessary skills to support projects; customers familiar with the company always attest to how helpful, accommodating, and reassuring it is to have experienced professionals taking concerns away.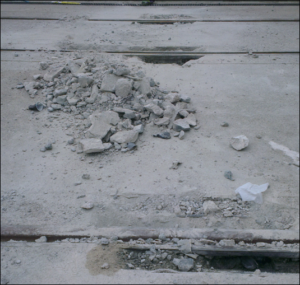 Stray current corrosion management: design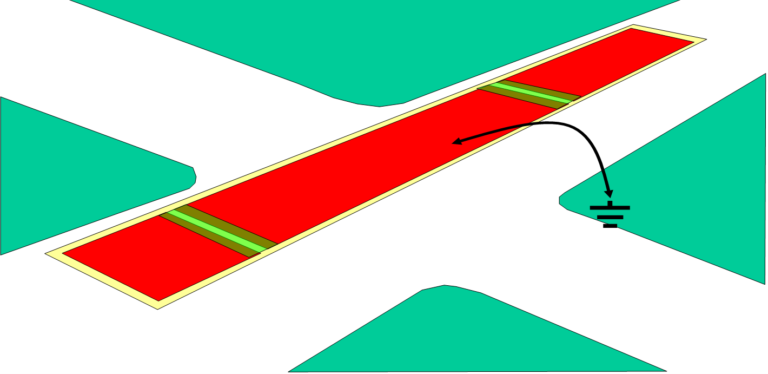 Earthing Services' Stray current design service helps installation companies determine and appropriately install a sufficient electrical "safety net". There are a variety of measures that can be applied to control stray current including everything from quality controls during the construction process, sacrificial anodes (cathodic protection), configuration of rebars amongst others. The best performing solutions include the usage of the proprietary products which enable more effective earthing measures that are robust enough to withstand the rigours of corrosion that will not corrode or deteriorate in performance, unlike conventional methods; this pioneering approach enhances traditional approaches and eliminates all of their weaknesses. 
Stray current corrosion management: testing
The most frequently used service that Earthing Services offers in stray current management is testing. Whether rail installers wish Earthing Services engineers to audit their works for compliance with the specification or whether they wish to hand over construction phase testing and verification, Earthing Services will have a budget sensitive package to suit the needs of the project.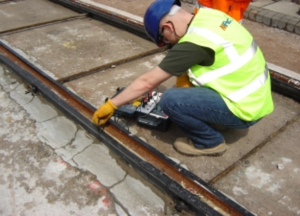 If you think that your facility may be experiencing corrosion caused by stray current from a DC rail system then please realise that you are also very welcome to contact Earthing Services' technical team and see how we can help resolve your problems.
Please explore the dedicated pages for the different stray current management services or get in touch with a member of our team through the website or by telephoning the office.