Electrical earthing / grounding systems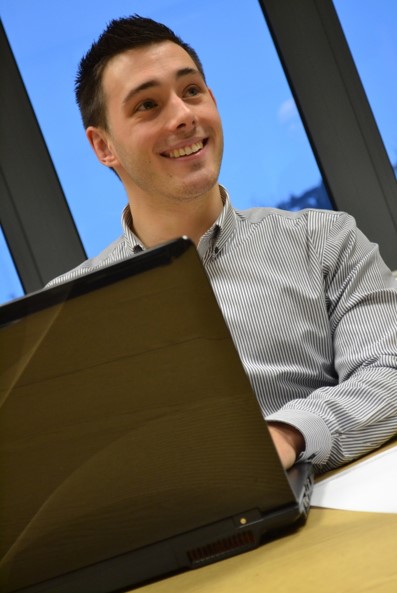 If an electrical earthing system is incorrectly specified, installed or future proofed then people could die, it is that simple. Earthing Services is relied upon by a range of companies, from some of the biggest telecommunications companies in the world, all the way to other sector companies, and that is a comforting thought, because Earthing Services knows earthing better than nearly anyone else you could call. Because Earthing Services thrives where others falter, the more demanding the earthing system the more likely that Earthing Services is the company to help.

Client experience is one of the most important values for the company management; Earthing Services prides itself on offering the highest level of support to a customer, and running a professional, customer-focused team. Nothing compromises on creating the safest, most practical, least expensive electrical earthing system and this includes the cost of the design service.


In real terms Earthing Services is repeatedly deemed to offer the best return on investment, which is measured in two ways: the in-life costs of owning that earth system (which covers everything from the time of installation to end of service life) and also the cost of electrical earthing services. Other companies in the electrical safety sector are frequently determined to charge more for their services than Earthing Services. 
Only on one or two rare occasions have competitive quotations been provided citing cheaper prices than Earthing Services, however when the quotations were analysed they were not like-for-like offers or were being offered by untrained, inexperienced companies lacking the expertise, technical resources, or capacity to deliver what they claimed. As such Earthing Services occupies a gratifying position of providing effective electrical earthing solutions, whilst applying cost efficient charges.


At any stage of a construction programme, or any time during the functional life of a facility or infrastructure element, Earthing Services provides excellent support. Knowing that Earthing Services is involved in a project is a reassuring factor for a number of respected consultants, one going so far as to describe Earthing Services as "the consultant's choice". Interestingly during one project review meeting for an Energy from Waste project the client of Earthing Services' customer broached the subject of a forthcoming project stating "these guys may not end up winning the job, but I want Earthing Services on it," which was encouraging for the Earthing Services engineers, if embarrassing for their customer!
Electrical earthing system design inputs: soil resistivity surveys
Without accurate soil resistivity data it is impossible to confidently design a safe electrical earthing system and it is for that reason that almost without exception Earthing Services' customers appoint them to undertake that aspect of electrical earthing design (interestingly enough the only companies that do so are other sector companies who appoint Earthing Services to undertake the design on their behalf). Earthing Services offers a comprehensive soil resistivity survey suite of services and more can be discovered about them on the dedicated service page for soil resistivity surveys.
Electrical earthing system design inputs: acquisition of essential design input criteria
For an electrical earthing design to be effective it must meet the specific needs of the site, so an early activity that Earthing Services engineers undertake is the acquisition, aggregation and interpretation of the specific parameters required by the project in question. Frequent requests for information could include prospective phase to earth fault level, fault clearance time, or drawings in .dwg format. Other criteria that must be established in advance are any construction specifications, client requirements, knowledge of any interfacing body (for example a DNO), and applicable standards.

For the most part Earthing Services designs electrical earthing systems to BS 7430 and BS EN 50122, however in its international work it has undertaken designs to various standards, codes of practice, and legislation. Knowing what is needed in advance avoids disappointment later on in the design cycle, which could result in extra charges being applied, and as such Earthing Services' customers are always encouraged to be as specific as possible in the initial point of inquiry.
Electrical earthing system design phase: preliminary design and evaluation
Earthing Services engineers work industriously when in possession of all required design inputs and can dispatch vast quantities of designing in a single day. Depending on the size and scale of the electrical earthing design, and where it falls in the current workload, designs can be ready for peer review within a small duration since receiving the design inputs. An example was a recent substation design that progressed from receipt of purchase order and design inputs, to soil resistivity survey, to final design within 72 hours.
Preliminary design is a far more involved process than the name suggests, it actually requires the accommodation of all of the design inputs, as well as the achievement of all of the required system attributes. Only when an electrical earthing design has been identified as notionally safe can it be forwarded for peer review.
Electrical earthing system design phase: compliance check
Once the design has been verified as safe it is rechecked for compliance with applicable standards, codes of practice, client requirements, and other interested party demands (DNOs for example). It is essentially a verification that all of the items requested have been met, and that all is in compliance with applicable standards.
Electrical earthing system design phase: final commissioned design
Once the electrical earthing system has been designed, peer reviewed, and compliance checked it is considered complete. At this time final site specific construction drawings are produced along with design report and detailed installation instructions. This package of information is transmitted to the customer in an appropriate medium.
Electrical earthing system installation phase: supply of products
Having an effective electrical earthing system design is not the final piece of the puzzle. An installation team has to take that design and convert it into products being installed in the ground. Earthing Services has undertaken installation works on a number of projects, most notably those where clients were insistent that Earthing Services engineers either audit the installation practices of others, or undertake the works themselves due to the level of trust and confidence that had been developed. Earthing Services prefers to refrain from installing electrical earthing systems simply because of the demands on its engineers to undertake testing, auditing, problem solving and other activities; experienced installation teams are incredibly valuable and Earthing Services commends proactive, prudent and result focused teams.

Aside from the technical services department Earthing Services also has the supply team who can ensure that projects receive the right components and products to turn the electrical earthing system design into reality. Popular amongst regular customers, the supply team is always ready to help and provide attractively priced offers and expedient service. If you would like to learn more about how Earthing Services can supply electrical earthing products to your project please feel free to get in touch via the contact page of this website or by calling the Nottingham office.
Electrical earthing system certification phase: testing and commissioning
Following the completion of an electrical earthing system installation it is necessary to ensure that it means the expected performance value; this is achieved by undertaking system testing, the variety and scale of which being linked to the size of the electrical earthing systems. A solar farm electrical earthing system may require in excess of 1km of open ground to test, which is a rather laborious process, however Earthing Services testing engineers always get the job done, and done right.
Electrical earthing system ownership: interval auditing and ongoing assurance of compliance
Earthing Services has the capacity to design and specify stable, future proof, theft resistant and extended service life earthing systems. These are, as you would imagine, more expensive to install, however they always offer excellent return on investment when the total cost of ownership is evaluated. For conventional electrical earthing systems they do show some signs of deterioration over time, and as such from time to time they should be tested for ongoing suitability and compliance with current standards, and where relevant, legislation. Earthing Services can support electrical earthing systems throughout their service life. If you would like any more information about this service, or anything else pertaining to the company, please do not hesitate to get in touch with Earthing Services via the contact page of this website or by calling the Nottingham office.