ConduForm
The above example demonstrates the ease with which any element in the most challenging rocky environments can achieve effective electrical earthing using ConduForm. In many parts of the world where rock is encountered conductors are laid on the surface in an attempt to achieve any contact with the local ground mass. Not only does this result in a small proportion of the conductor in contact with the ground, resulting in poor performance, it also makes it an easy prospect for thieves or vandals to attack. 
Now there is ConduForm. On one site an electrical earthing system was recorded to have a resistance in excess of 1500Ω. By applying the ConduForm the resistance dropped to 250Ω. Within a few days it was marginally over 100Ω. This meant that lowering the resistance to a point of acceptability was far easier using the other products in our range.
ConduForm arrives in two parts, the main conductive element and a curing additive. Once these are mixed together the product will become a putty-type consistency that can be formed to any required profile. Once the product fully hardens over a number of hours it can then be bermed using any required material. 
ConduForm has incredible adhesion to rock-type surfaces and as such it can even be installed in vertical applications, and is regularly used on steep inclines. On one site it was installed without any problem on a gradient where a previous attempt at encasing conductors using conventional concrete had seen the concrete simply slide down the slope. ConduForm ably held firm, cured, ensured adhesion of the encased metallic element, and dramatically improved its performance.
Once installed and cured the ConduForm conductive formable backfill has many advantages:
Can be installed on bare rock.
Pourable – no need to transfer to mixing container.
Eliminates copper corrosion.
Theft and vandalism prevention.
Environmentally neutral.
Extends the life of the earthing system.
Colour is black when cured.
Ideal for rocky environments when little to no excavatable ground is available.
Frequently used for power transmission and distribution earthing, and telecommunication infrastructure.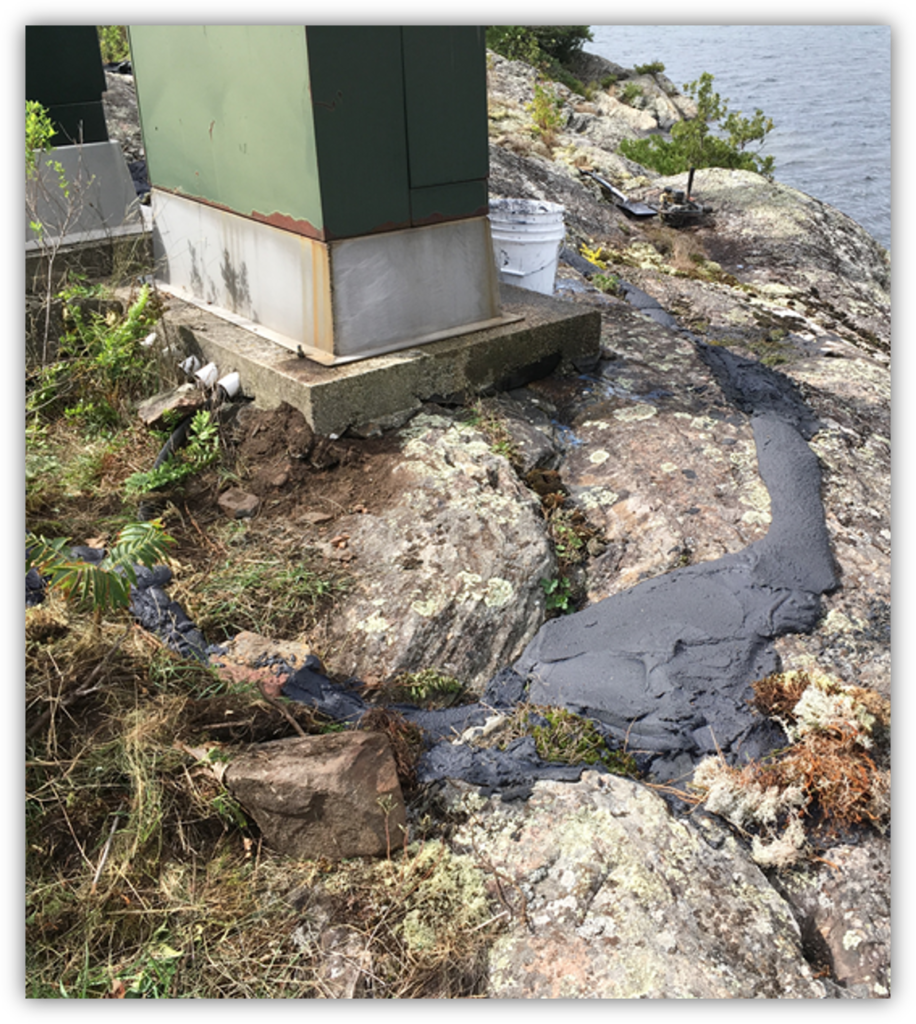 Whether it be earthing conductors or ground running cable (such as traction bonds on rail sites) thieves and vandals are well aware of how best to steal these valuable copper elements. What if it were possible to "glue" them to the ground? With ConduForm you can.