ConduForm
Once installed and cured the ConduForm conductive formable backfill has many advantages:
Can be installed on bare rock.
Pourable – no need to transfer to mixing container.
Eliminates copper corrosion.
Theft and vandalism prevention.
Environmentally neutral.
Extends the life of the earthing system.
Colour is black when cured.
Ideal for rocky environments when little to no excavatable ground is available.
Frequently used for power transmission and distribution earthing, and telecommunication infrastructure.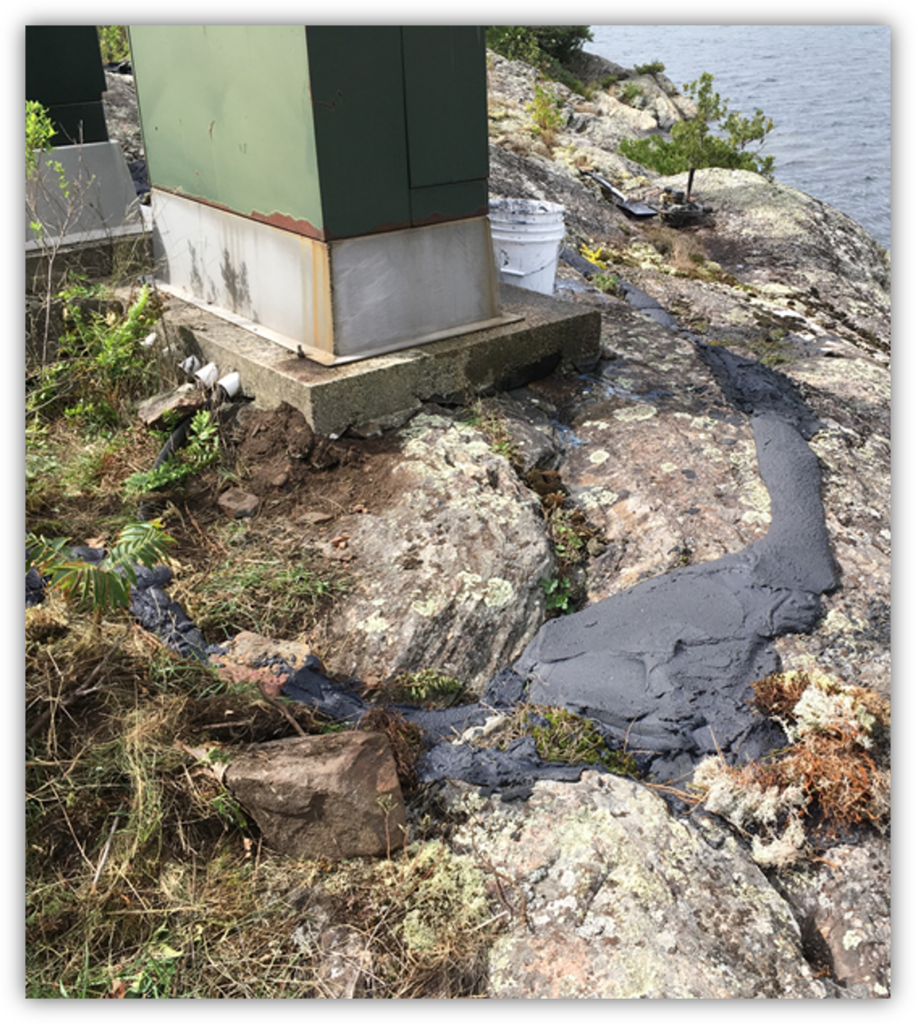 Whether it be earthing conductors or ground running cable (such as traction bonds on rail sites) thieves and vandals are well aware of how best to steal these valuable copper elements. What if it were possible to "glue" them to the ground? With ConduForm you can.